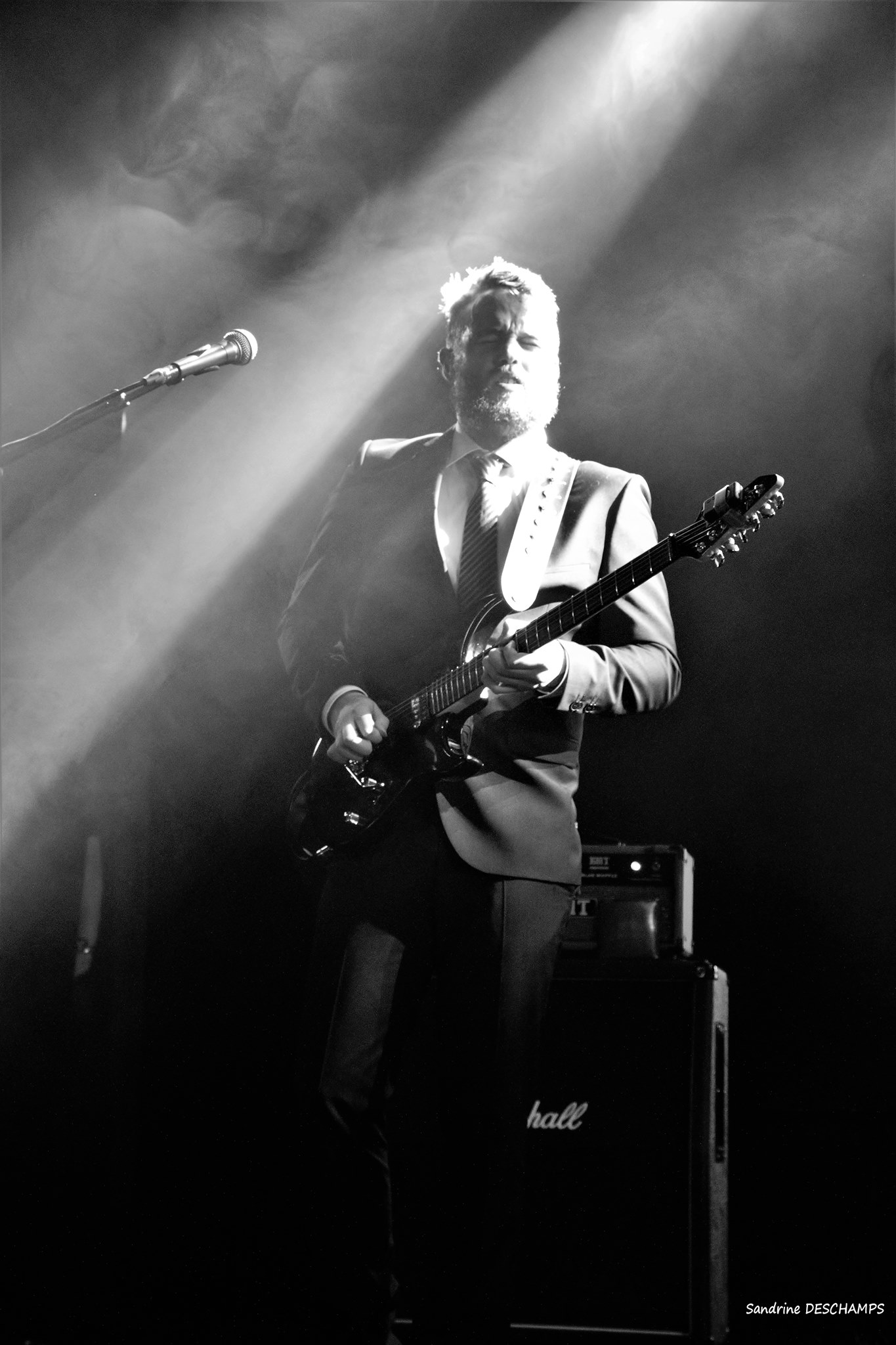 François Tuphé was born December 10, 1993 in Auxerre.  At around 4 years old, he discovers his passion for music while listening to a choir performing Schubert's Ave Maria. Shortly after, he starts his musical training, learning to play the Alto Violin for years and later, the transverse flute.
At the age of 12, he watches a concert where Metallica performs with the symphony orchestra of San Francisco. This experience enables him to discover Modern Musics (Musiques Actuelles). Keen on the mimicking of the famous guitar player James Hetfield, he quickly gives up classical music to devote himself to the learning of electric guitar. Many musical projects follow (Jah Mighty, The Bakers, Delirium…), as well as the creation of the group Heal Heaven with fellow musical students.
Studying first in the Conservatory of Auxerre, he follows, after his baccalaureate, a training at the famous Music Academy International where he attends classes provided by Guthrie Govan, Bryan Beller, Marco Minnemann, TM Stevens (Stevie Salas, James Brown…), Patrick Rondat, Manu Livertout (Koritni), Hassan Hajdi (Ange), among others well-known artists.
In July 2013, François has already released one EP and one album with his group Heal Heaven, where he is the lead singer and guitarist; recorded tens of pieces in recording studios for local groups and guitarists in Nancy; passed the entrance examination of the PESM Bourgogne, institute training students for the Diplôme d'Etat d'enseignement en conservatoire and the DNSPM (Diplôme National Supérieur du Professionnel de la Musique).
In 2015, he passes his Diplôme d'Etat d'enseignement en conservatoire and founds the Rock Stoner trio « The Fuzz Gentlemen ».
In 2016, once he has gained his three diplomas, he decides to settle in Italy, to reconnect with his love for classical music in particular.
In 2017, he went to live in Los Angeles (CA, USA) during few months to work with different artists.
Currently, he is preparing a solo album which should be released in January 2018, while giving guitar lessons in France, or via Skype. He is also writing about an educational method concerning skills related to Metal music.